It is no question that Mental Health care is important. And it is important for EVERYONE, not only the troubled. Now more than ever, this is apparent in our society and the subject needs our time and attention.

However, before we can change the world, we must change ourselves, right? If we all had the tools and knowledge to help ourselves, we can better help others as well. This is the same idea as on an airplane, being advised to first put on your own oxygen mask before you can help others.

To gain mental wealth, or to have a strong mental capacity that is resilient and capable of positively managing our stressful lives. I do believe everyone is able to achieve this, by incorporating healthy habits that advocate it.

How to incorporate good mental health practices—Or Mental Wealth.

Checking In with ourselves. Turn inward and ask yourself a few simple questions. "How am I feeling today?", "What is on my mind and heart?" It only takes a minute to stop and reflect before we start our day, or in the middle of our day when our tasks are building up.

Connecting. Making time for friends and family with whom we trust. To have that support system and build on our relationships is what it's all about! Human beings are extremely social creatures that greatly benefit from spending time with one another. Particularly building on healthy relationships with those we feel safe with. We are not alone in our journeys and have so much to offer and learn from each other.

Self-Care. Show yourself some love and attention and allow yourself to relax. This does not necessarily mean zoning out to mindless television, but doing a calming activity that you enjoy. This could be taking a hot bubble bath with epsom salt and essential oils. Meditating for 15 minutes in your morning. Reading while drinking your morning coffee or before bed. A half an hour of coloring while listening to your favorite tunes. Or eye-gazing in the mirror while saying, "I Love You." (If you have never tried this one, you may be surprised by what you experience!)

Nutrition and Exercise. Even if your schedule is packed and it seems impossible, this one is so important. The vitamins and nutrients we feed our brains greatly impacts our hormones and moods. Same goes for exercise. This is the classic case of, you get out what you put in. So even if you're vegetables are frozen packs heated up, and your exercise for that day only includes a light 15 minute yoga session, do your best to make time for it.

Sleep. Proper rest is imperative for healthy cognitive function and hormone balance. Without sufficient rest, our brains do not process our emotions to the best of our ability. Mood swings and irritability may creep in poisoning our day.

Balance. Those who learn the art of balancing life's many pieces of the pie, end up with the whole pie! This truly is an art form. Set time aside in your schedule for self-care, connecting with others, nutrition, and exercise. Over time, you will feel on top of your world handling everything that is being thrown your way, and doing it with grace. By feeding our bodies and minds the proper vitamins and rest it needs to function wholly, we can become finely tuned machines.

Plan. Plan for the times when life's stressful events will inevitably hit, and how you will handle them. When strong emotions take over, our bodies naturally begin to cope in ways it is familiar with, habits and routines kick in regardless if they're negative or positive. So let's make them positive. Circumstances that would normally rise a strong emotion and throw off your focus, plan for how you're going to handle it. Be prepared with a strategy, breathe, focus, and give yourself sufficient time to process that emotion to come back and approach it reasonably while you're not high on emotion.

Gratitude. Give thanks to the good AND bad things in our life. Even on days when it's hard, look down, and at least be thankful for the socks on your feet, holes and all. Adopting this mental practice has so many benefits that can change our thought patterns, literally re-wiring our brains to see the positive, spiraling us upward instead of spiraling us down.

All of these tips are not, "get rich quick" or "mentally rich over night" tricks. They are practices that may take some time to develop in ourselves. Sometimes we will feel the benefits of them immediately, and other times we won't notice a difference until 3 months down the road and we notice how much better we feel.

If we all took these practices earnestly, working to improve ourselves to then be able to help others. Imagine, what could be the difference!?





Lacey Avery


SWIFT RIDE is a 4,000+ mile bicycle ride across the USA to raise funds and awareness for mental health and suicide prevention. May 2019.

Learn more about this cause below! Or about small and large ways you can help! Thank you for visiting our page.


Archives

Categories

RSS Feed
Powered by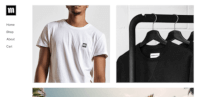 Create your own unique website with customizable templates.