"There is a moment in everyone's life when the world around us pauses, and we are alone with our emotions. For some, this could be a moment of excitement and joy. For others, this may arise from sudden grief or anger.
The power of our mind is both amazing and fragile. It is a blessing that makes us human. Its power helps us interpret our world and our connection to others. However, just like our physical health, there are uncontrollable factors that can impact our ability to deal with stress, crisis, addiction, or other emotional challenges.
Few of us are equipped with the skills to treat mental illness. However, all of us have the power and the responsibility to help our family members, friends, coworkers, and neighbors to get the help they need. Simply open your mind to thinking differently about mental health wellness." Steve Ebner, Mental Health CO
​Our goal is to raise $60,000 to be divided between the following organizations making great strides towards mental health awareness and suicide prevention. We've chosen the following organizations to donate to from the funds raised through our project:
​They each have shown commitment to garnering resources and support for building stronger communities and connectedness, please visit their websites for more specifics and keep an eye out on our blog as we volunteer our time to get to know each one a little more.
If you're interested in being a part of our podcast and would like to be interviewed or are open to sharing your story or experience with mental health and/or suicide, please fill out our survey
here
.
Powered by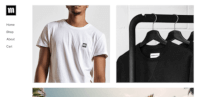 Create your own unique website with customizable templates.